Upon Lancashire Landscapes
"Lancashire Landscapes" is a constantly increasing collection of line drawings which includes Bolton, Silverdale and the Ribble Valley.
All the images feature either steps, waterways or roads; recreating these scenes, the artist is inviting you to step into the picture and follow these paths.
Follow JK's artwork at:
https://www.flickr.com/photos/185868192@N07
The Narrow Way – Biblical Images
The Narrow Way also features an ever-expanding gallery of cartoon line drawings that breathe fresh life into the stories of scripture.
JK's collection of Biblical stories, themes and events – from the allegories of the Old Testament to the parables of the New – can now be ordered as framed prints or adorning an exciting range of merchandise.  An ideal gift for birthdays, Christmas, confirmations, weddings or any special occasion.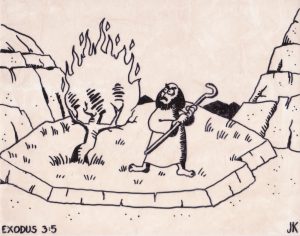 Music Links
JK's drawings also include illustrations for his own songs:
Visit his YouTube channel to hear the songs themselves:
Artwork For Sale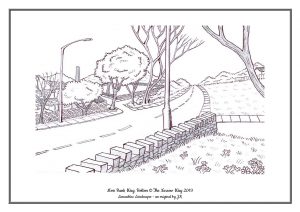 Moss Bank Way, Bolton
@ The Narrow Way 2019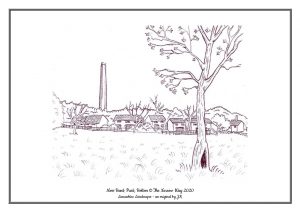 Moss Bank Park, Bolton
@ The Narrow Way 2020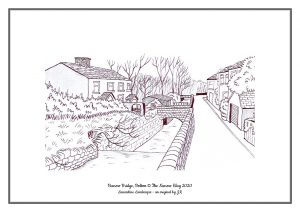 Narrow Bridge, Bolton
@ The Narrow Way 2020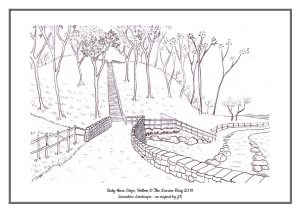 The 63 Steps, Bolton
© The Narrow Way 2019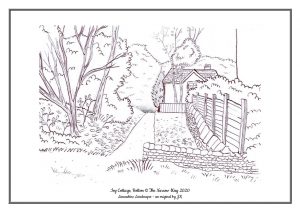 Ivy Cottage, Bolton
© The Narrow Way 2020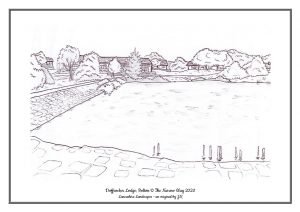 Doffcocker Lodge I
© The Narrow Way 2019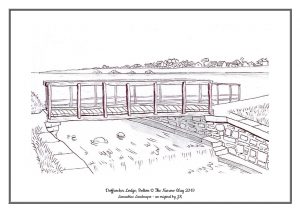 Doffcocker Lodge II
© The Narrow Way 2020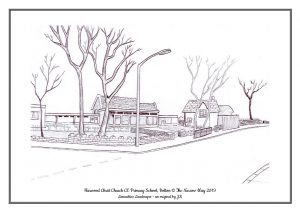 Christ Church CE Primary School, Harwood
© The Narrow Way 2019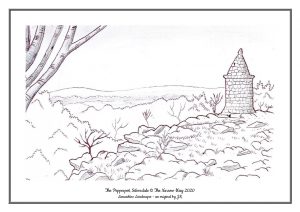 The Pepperpot, Silverdale
© The Narrow Way 2020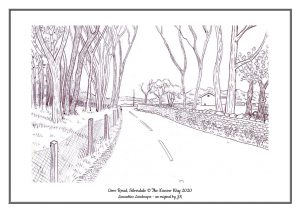 Cove Road, Silverdale
© The Narrow Way 2019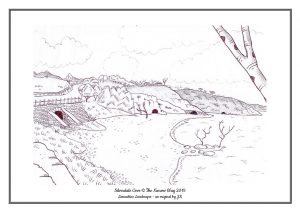 Silverdale Cove
© The Narrow Way 2019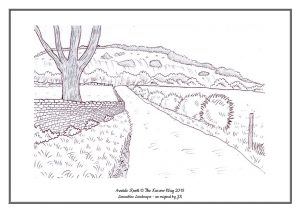 Arnside Knott, Silverdale
© The Narrow Way 2019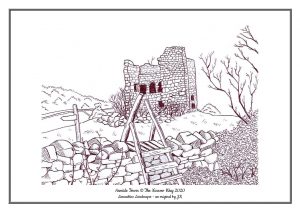 Arnside Tower
© The Narrow Way 2020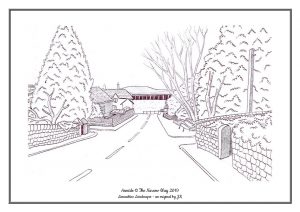 Arnside
© The Narrow Way 2019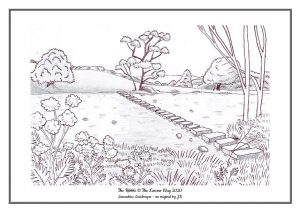 The Ribble Valley
© The Narrow Way 2020
~~~~~~~~~~
Downloadable images for sale
WATCH THIS SPACE